Partnership Opportunities
All professionals involved in lab and facilities operations, procurement and EHS are working tirelessly to remove any challenges being faced by their scientists during research. However, in order to do this, any bottlenecks being faced by those in R&D operations themselves must first be tackled to streamline research and meet drug development pipelines.
The 6th LAFM Summit united 400+ industry experts who are searching for cutting-edge service providers including Asset Management & Utilization Software, Facility Services, OEM, Procurement Software, Shipping & Logistics, Lab Space & Design and much more.
As the only conference dedicated to lab operations, asset and facility management, and R&D procurement in pharma, LAFM is your ultimate platform to network and connect key decision makers in lab spend.
Attendees Joined Forces with LAFM to:
Meet with global VPs and Senior Directors who are searching for the right partners to support their labs of the future
Expand their network to new horizons and touch base with a wide range of companies from large pharma to start up biotech, hospitals, research institutes and academic
Take advantage of in-person networking, personal introductions, and tailored partnership opportunities to drive their brand in 2023 and beyond
If you would like to align your brand with LAFM to showcase your technical expertise and establish new connections within this growing industry, we can collaborate with you to establish a bespoke commercial partnership to help you achieve your specific business needs within this space.
For more information regarding our partnership opportunities in 2024 please email sponsor@hansonwade.com.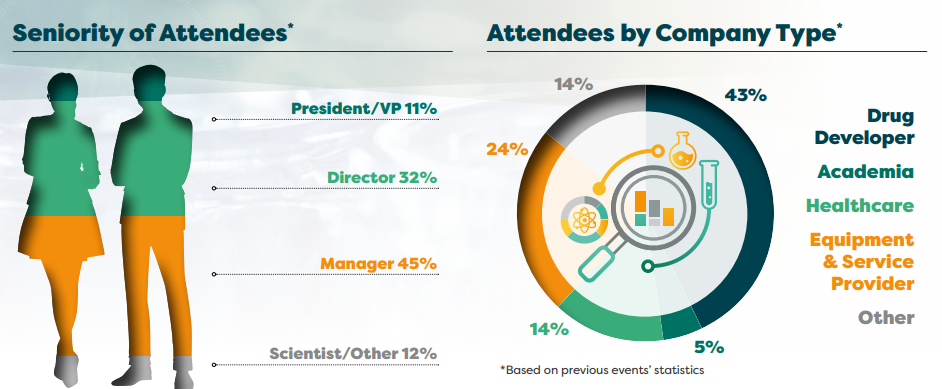 "My experience at this conference opened my eyes to new software, lab ideas, and people that will be beneficial to my company's growth for the future."
NGM Biopharmaceuticals Inc