8:00 am

Registration & Welcome Coffee
8:30 am

Chair's Opening Remarks
8:45 am

Panel Discussion on Overcoming Barriers in the Implementation of LAFM Programs in Pharma and Biotech
Synopsis
Implementing a LAFM program; what are the biggest barriers – infrastructure, cost, or mindset change?
Building a business case that appeals to stakeholders, what are they looking for?
Getting end users' buy in: how to make it easy for scientists to help not hinder your LAFM plans?
9:15 am

Successful Change Management Through Transparency
Synopsis
• Understanding your audience and aligning with department values
• Involvement of 'customers' and clear communication
• Implementation of new strategic initiatives takes time and may require reinforcement
10:00 am

A New Solution for End-to-End Asset Management
Synopsis
Software deployment for inventory and asset life's tracking
Servicing your asset and surplus equipment from OEMs and suppliers
Monetization before it's too late
10:30 am

Speed Networking & Morning Refreshments
Advancing Asset Management
Progressing Facility Management
11:15 am Asset Utilization Beyond Surplus Equipment Identification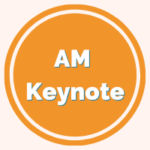 Initial savings of asset utilization from removal of surplus equipment
Looking beyond removal of surplus equipment, how to continue gaining ROI
Using tracking of previous users, solvents, and processes to pinpoint reasons for equipment failures
Redefining equipment best practices to reduce maintenance requirements and lean on peer-to-peer training
Linwood Bryant, Senior Manager, Asset Management, Regeneron
11:45 am Panel Discussion: Surplus Asset Management and
Disposition in Pharma
Nick Dove, President, Heritage Global Partners
Steven Planchon, Asset Lifecycle Manager, Pfizer
Senior Representative,Genentech

Biotech Solutions in Asset
Management.
.
12:15 pm Inventory Management: How Good Data is the Basis of Any Successful Program
Ensuring your database is kept up to date
How many resources/time to allocate building and maintaining master data?
Cost detriment from "moved" equipment and working with end-users to maintain a current inventory
Gregg York, Facilities Operations, Translate Bio
12:45 pm Tracking Your Assets

Diana Hage, CEO, RFID Global
11:15 am Integrated Facility Management Hybrid Model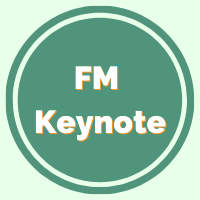 Retaining internal staff whilst onboarding IFM expertise
What services to outsource and what works internally, contract management, staffscheduling etc.
Case study one benefits brought to the business and TCO of this approach
Jedd Skibo, Director Global Category Procurement, Charles River Labs

Facility Management and Design in
Biotech.
.
11:45 am Don't Go in Blind When Selecting New Lab Space; Key Design Considerations to Ease Installation Bottle Necks
Importance of having a clear design, size and capacity in mind prior to site selection
Planning for company growth in a sustainable fashion when selecting space
Finding the right vendors to work with when looking for real estate
When is best to rent or build from shell for your company
Annie Kang, Associate Director of Research Operations, Cue BioPharma
12:15 pm Making The First Move; From Incubator to Your Own Lab
Prioritising task to get up and running an soon as possible, minimizing company downtime
Sourcing vendors for the first time in the move out of rented space
Optimizing your new space, removing surplus equipment and planning maintenance
Kevin Walsh, Senior Lab Manager, Guardian Therapeutics
12:45 pm Session Reserved for PHC Corporation
2:00 pm How Tracking Solutions Can be Adapted for Small-Medium Biotech & in Times of Pandemic
Ensuring your tracking system is scalable to allow for company growth
How small biotech's tracking needs differ from large pharma
Translating our tracking solutions into a covid-19 response
Demet Aybar, Associate Director of Lab Operations, Scholar Rock
2:30 pm Session Reserved for Avantor
2:45 pm Round Table Discussion: Buying and Selling
Surplus Strategies: Best approaches to sell externally
Redeployment: Tuning your end of life strategy to maximize internal use
When to buy new, second hand and when to lease; which equipment types of best suited for which?
2:00 pm Lab Planning from an EHS perspective
Where to place PPE stations to minimize cross contamination and ensure easy workflow
Planning for safe transportation and collection of Biohazardous and Chemical waste
Design considerations in installing safety showers and other in-lab EHS equipment
Nicole Visaggio, Specialist, Laboratory Operations, BlueRock Therapeutics
2:30 am Discover multiple perspectives on the key issues: Join a roundtable discussion that has been specifically designed to enable you to leave with insights that you can immediately implement into your own facility management processes
What are the main pitfalls in facility design you have encountered
What approaches do you use to allocate lab space
How do you protect intellectual property when renting space Following discussions in the open roundtable format, the table leaders will form a panel to feed back to the entire audience on the key topics that were discussed in the session.
3:15 pm

Afternoon Networking Tea
3:50 pm

What are Integrated Lab Solutions?
Ensuring Compliance in Quality Controlled Labs
4:20 pm

Equipment Periodic Review: A Business Case Applied in a QC Lab
Synopsis
Improve performance of site equipment periodic review
Seek opportunities to reduce costs and comply with quality policies
Spread and level the workload for qualification activities
Use CMMS to control periodic review activities
4:50 pm

Harnessing the Power of Asset Utilization Data
Synopsis
Scaling asset utilization monitoring to non-PC devices
Lessons learned
Same data, multiple insights (utilization, health, energy management)
Customer case study (presented by customer)
5:20 pm

GxP Equipment Validation
Synopsis
Ensuring compliance for diagnostics and clinical labs
Verify the confidence, integrity and traceability of data which are generated
Establishing documented evidence that provides a high degree of assurance that a specific process will consistently produce a product that meets predetermined specifications and quality